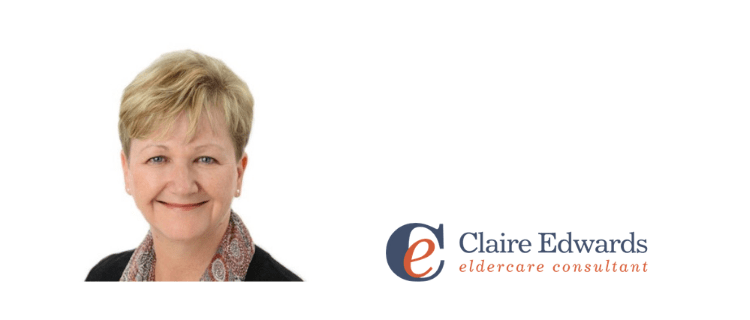 The squeeze and pressure on the NHS has had an inevitable impact on the eligibility and payment of continuing healthcare. This was highlighted again in a recent Daily Telegraph investigation into Care Funding with some shocking findings.
The sourcing and funding of care is a highly complex and emotive subject and we actively decided to source the skills of an expert in this area, Claire Edwards, to provide our clients with the required knowledge, expertise and help to guide them through a very difficult stage in life.
Here, Claire highlights her recent experiences and why we both believe help in this area can be invaluable.
This recent article written in the Daily Telegraph on 27th February regarding NHS Continuing Healthcare funding ( NHS CHC ) has given me cause to reflect on the experiences of my clients who I have either supported in the original application or at appeal after they or their relative has been found not to be eligible.
For those of you unfamiliar with this source and level of funding, it is full funding from the NHS awarded to individuals who have been assessed as having a "primary health need". You could be forgiven for thinking that the majority of frail older people living with multiple health conditions, and particularly those assessed as needing 24 hour care in a care home with nursing, must surely qualify.
However the awarding of NHS CHC is not based solely on a particular medical diagnoses such as dementia or Parkinson disease to name but a few, rather the care needs that result from the condition(s) together with the characteristics of those care needs as defined within the National Framework for NHS Continuing Healthcare funding; nature, complexity, intensity and unpredictability.
Despite numerous attempts to improve consistency in the application of the two stage assessment process which was first published in 2012, the last in October 2018, concerns remain about consistency in both the application of the guidelines and the percentage of cases considered that are actually awarded this invaluable financial support nationally.
Individuals who are not eligible find themselves paying their own care costs, subject to a financial means test by the Local Authority whose primary purpose is to support personal and social care. Generally speaking those with capital over £23,250 are expected to pay their own care costs and those whose capital is below this figure are expected to contribute from their savings and or income, though some exclusions apply.
This means that the stakes are high and it is my experience that families are faced with huge anxiety about both financial concerns and the health and well being of the older person simultaneously.
Typically it is the sandwich generation who are in this position, that is, individuals who are supporting both older relatives and teenagers simultaneously, often whist also trying to fulfil work commitments.
Placing all of the above against the economic backdrop of austerity and funding constraints within the public services is it any wonder that families approach the NHS CHC assessment process with trepidation.
The two stage assessment process is clearly set out in the National Framework for NHS Continuing Healthcare funding, a mere 167 pages long.
It is my experience from the feedback I receive from families that:
They find communication about the process confusing, not least when the guidance is not always well adhered to by individuals or when local policies appear to push the boundaries of what is acceptable practice.
The waiting times for completion of a checklist, the first of the two stage assessment process, in the community can be prolonged resulting in some being completed by healthcare staff who are not familiar with it.
Responses to appeals following a decision not to award funding are also prolonged often leading to a situation where the older person has died before the appeal is fully considered resulting in families having to relive what was frankly a nightmare for them in the first place in order for the case to be heard and for them to reach closure.
Residents in care homes are not always being given opportunity to be properly assessed by means of the appropriate assessment tools if the care home staff do not contact the NHS based on an assumption that they simply won't qualify. They are effectively being "opted out" rather than being given an opportunity to "opt in".
Completion of the forms can feel like something of a tick box exercise. There is a heavy reliance on documentary evidence found in care plans written by care staff which can at best lack the nuance of the individual's care needs and at worst grossly understate the need.
It is not difficult to understand why this happens. There has to be a time efficient way of completing what is frankly an enormous task and health and social care practitioners are trained to focus on ability rather than inability, not least to boost confidence and a sense of wellbeing.
However as I always warn my clients beforehand, this is sadly not the time to celebrate Aunt Mary's strengths but rather to focus on the enormous impact her deteriorating health is having on her ability and quality of life together with the risk factors which influence her safety and wellbeing.
Anecdotal information from families is not always considered reliable and is therefore in danger of not being fully incorporated into the assessment.
The NHS CHC checklist is sometimes completed without the knowledge of the older person's closest representative, thereby denying them to opportunity to clarify and contribute. An older person will very naturally prefer not to admit to their failing health and independence and when asked their opinion will respond instead with pride and dignity unaware of the significance of responding one way or the other.
Older people without support are particularly vulnerable to going into the process ill-informed and inadequately prepared.
The characteristics of care are not fully explained to families and little time is allowed for discussion around this at the Decision Support Tool meeting, the second of the two stage assessment process. And yet for me it is often this aspect of the assessment which carries huge weight in the final decision, particularly when the scores awarded for each care domain have not been high enough to indicate clear recommendation for funding.
These concerns, to name but a few, leave me in no doubt that whilst no company or independent practitioner such as myself can offer a guarantee of success in securing NHS CHC funding, it is none the less advisable for individuals to seek professional support in order that they go into the process from the most informed perspective.
Please get in touch if you have any questions for Claire or if you would like to arrange an initial discussion.