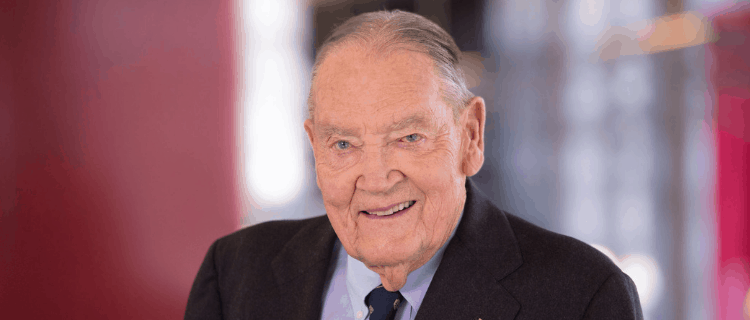 The investment industry lost one of its true pioneers and legends last week, John "Jack" Bogle.
The impact he had and has left for millions of investors including you, me and countless others was utterly profound.
This obituary highlights the true measure of the man The Inquirer obituary and these videos chronicle his career and life.
To end, some of my favourite tributes, a quote from Warren Buffet, "Jack did more for American investors as a whole than any individual I've known. A lot of Wall Street is devoted to charging a lot for nothing. He charged nothing to accomplish a huge amount."
"John Bogle built a non-profit business with $5 trillion under management. What would have been profit effectively went to retirees. He's the biggest undercover philanthropist of all time." – Morgan Housel
"Jack could have been a multibillionaire on a par with Gates and Buffett. [Instead, Vanguard] "exists to provide its customers the lowest price. He basically chose to forgo an enormous fortune to do something right for millions of people. I don't know any other story like it in American business history" – William Bernstein.
Image courtesy of Vanguard.