Duncan Orr
Certified Financial Planner, Chartered Wealth Manager & Director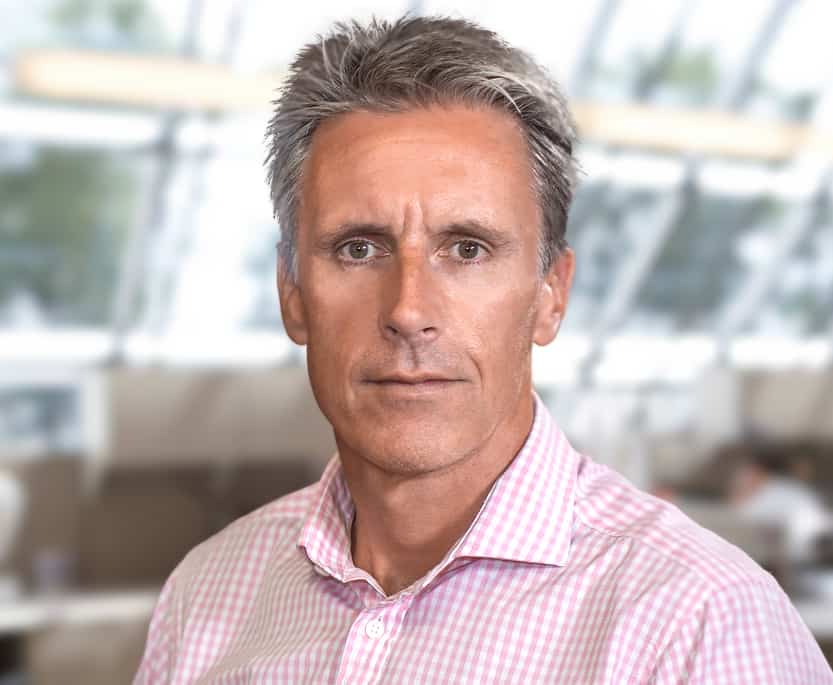 Contact
07795 607 743
01825 763366
Important information
All regulated financial advisers must be authorised by the Financial Conduct Authority (FCA) and appear on the FCA register. You can see Duncan's entry by clicking here.
Furthermore, all advisers must hold a valid Statement of Professional Standing (SPS). This proves that the adviser is suitably qualified and has undertaken the required amount of Continuous Professional Development (CPD). You can click here to view Duncan's.
Consumers should be wary of any advisers who do not appear on the FCA register or hold a valid SPS.
At work
Swindells Financial Planning was launched in 2005 by Duncan Orr.
He formerly worked in the wealth management sector with one of the UK's most prestigious and well-known private banks and is one of only approximately 1,200 individuals in the UK who holds both the Chartered Wealth Manager and Certified Financial Planner qualifications.
Duncan works with those people who, in their 50s and 60s, want to make work optional and change the balance of their lives. He also works with those people who have already retired.
Recognising that clients have grown tired and cynical of the traditional product-based approach, Duncan specialises in providing the insight, clarity and enjoyable working partnership that clients really desire.
At home
Duncan is married with two children, Alastair and Kirstin.
When he's not watching his son at work (professional cricketer) or his daughter playing netball he enjoys golf (with a handicap of six and rising!!), tennis, swimming, fine dining and family holidays in warmer climates.
He is also a vice president of Eastbourne Cricket Club.
Accreditations
Certified Financial Planner
Duncan is a Chartered Fellow (Financial Planning).

The CFPTM certification is the only globally recognised mark of excellence in Financial Planning and is a degree level qualification.
It means Duncan has proved his extensive theoretical and practical financial planning knowledge.
Furthermore, Certified Financial Planners must agree to abide by a strict Code of Conduct, which defines their ethical responsibilities to the public, clients and employers.
Chartered Wealth Manager                                                                       
Duncan is also a Chartered Wealth Manager, further setting himself apart from his peers.
The Chartered Wealth Manager qualification is a postgraduate level specialist qualification which encompasses the breadth of knowledge needed to provide a highest quality service to clients.
The qualification comprises three units; Financial Markets, Portfolio Construction Theory and Applied Wealth Management.
Chartered Wealth Manager is the mark of an up to date, experienced and qualified financial sector professional.
"With a busy international travel schedule, I needed someone that got to grips with my needs; set me on the right course to achieve my financial objectives, gave me regular updates with course correction if required and that I had confidence and trust would deliver the requisite returns. Duncan has delivered on all fronts."
Peter Barrett, Piltdown, East Sussex
"We've tended not to feel much affinity with previous financial advisers. Duncan, however, is refreshingly untypical, with an informal yet authoritative, very individually- focused approach. He demonstrates a genuine interest in empathising with our perspective on life, applying his extensive knowledge to help us achieve it."
Den & Sarah O'Dair, Brighton, East Sussex
"Living in Brighton, it is important to us to have an expert and highly-experienced financial advisor close to hand. This we have found in Duncan and the team at Swindells, and have tremendous confidence that they have our very best interest at heart. We never feel pressured, and they are great at gently chasing to ensure momentum is maintained. Great advice that we trust."
The Rosenbergs, Brighton, East Sussex
"Having regard to the current financial climate of uncertainty and restraint, Duncan Orr has steered my wife and I through a tricky course, maintaining healthy investment results and leaving us free to enjoy our retirement. He has provided empathetic, commonsensical and reassuring advice and enjoys our complete confidence."
Michael & Ruth McKeand, Bosham, West Sussex
"With a personal and professional approach, I find that Swindells Financial Planning is always very keen to listen to my requirements and answer any questions or queries I have. I find the support and advice that they provide me throughout the year to be of great value, and overall, I think the level of service that they provide is great."
Paul Georgeson, Cleethorpes, Lincolnshire
"We find Swindells to be very professional in their approach. When it comes to seeking their support and guidance, we have learnt to expect information that is simply understood which is exactly what we need."
The Dorans, Seaford, East Sussex
"I use Swindells for both my business accounting, and personal financial planning, and find them to be great at both.  I feel like I am in safe and proactive hands with Swindells and look forward to the continued benefits I will enjoy by all my financial needs being looked after and planned for through one good organisation."
Colin Petts, Uckfield, East Sussex
"Duncan Orr has taken time to explain to us in simple terms the volatile nature of the financial markets. He has tailored our investment portfolio to our expectations, enabling my wife and I to have peace of mind regarding our future finances."
Henry & Frances Susskind, Hove, East Sussex
"I want to thank you for your time, input and advice over the years over my pension and retirement. I enjoyed working with you and would not hesitate to recommend you and your services."
Bill Swan, Ontario, Canada